NK's Silk Cotton Lounge Socks are the product of our desire to create ultra comfy socks to keep you feeling good at home during COVID-19 times.
Many of us have adjusted to working remotely, and staying at home in the "new normal" that this world wide pandemic has brought about. We wanted to support you through this challenging time by delivering socks that will keep you feeling comfortable at home.
We knew that our customers typically wore our wool socks at home during the colder months but we were also aware that wool is prone to wear and tear from continued friction.
So, how can we create a lounge sock that is warm, roomy and durable like slippers?
We decided on using a technique called "three layer pile," consisting of a middle layer of elastic yarn, an inner lining weave of silk-cotton pile and an outer weave of cotton.
This technique was based on one that took a craftsman three years to develop, by gradually adjusting and refining the weaving machine.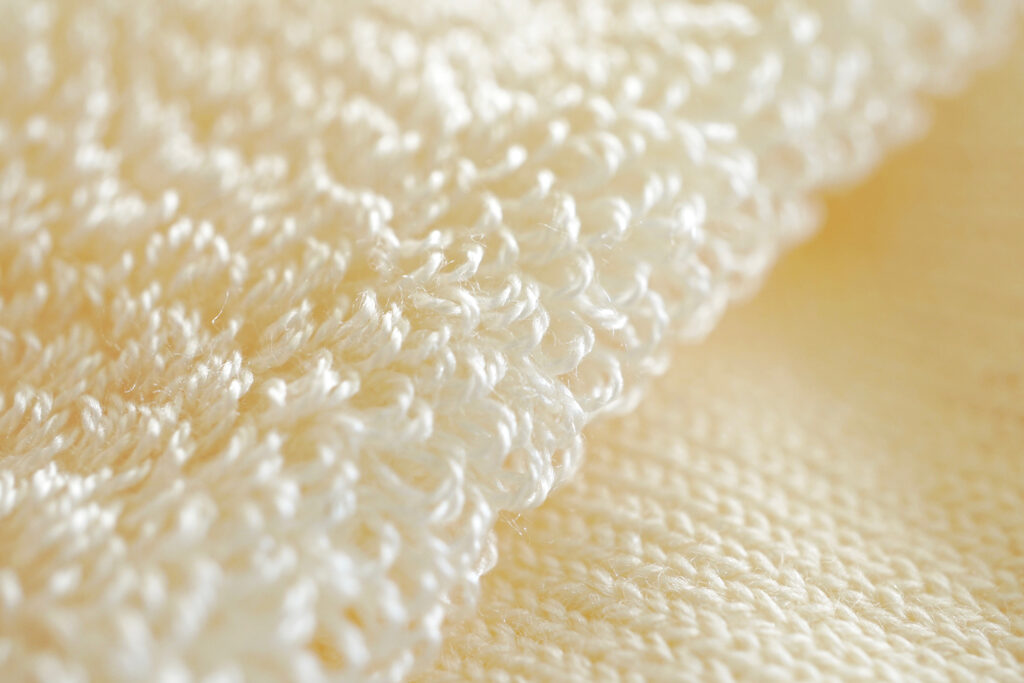 While the outer layer is made of durable cotton, we blended 50% silk and 50% cotton for the inner lining to avoid unfavourable texture change and quick deterioration as a result of continuous wear. In addition, we found that this compatible blend was able to withstand more washes, delivering the softness of cotton and silkiness of silk in a warm, moisture-wicking sock.
As these are made to wear at home, we made them extra roomy, and the soft, insulating silk-cotton pile has superior thermoregulating properties to keep feet feeling dry and comfortable so you will want to wear them all day.
With our carefully crafted weave that brings loungewear to a new level, we are sure these super comfy lounge socks will make your days at home extraordinary.