Six months after the launch of our brand in March of 2017, our Recycled Cotton Ribbed Socks became NK's signature item. These socks were like the friendly sports jock in school; with its popularity, vintage look and comfortable design. Then, what about the straight A honour student? We didn't have a basic cotton sock that exceeded in comfort and design.
We got to work looking for the highest quality basic cotton.
After a thorough review, we chose Egyptian Giza cotton but we were very picky and selected a kind that was woven loosely only from fibers averaging over 38mm.
No matter how soft and long the fibers may be, the process of high-twisting makes the yarn smooth but tough. This type of Egyptian Giza cotton is twisted gently maintaining the fiber's softness and the yarn is brilliantly smooth and durable in nature, so the long journey started on how to weave this beautiful yarn to create the ultimate basic cotton sock.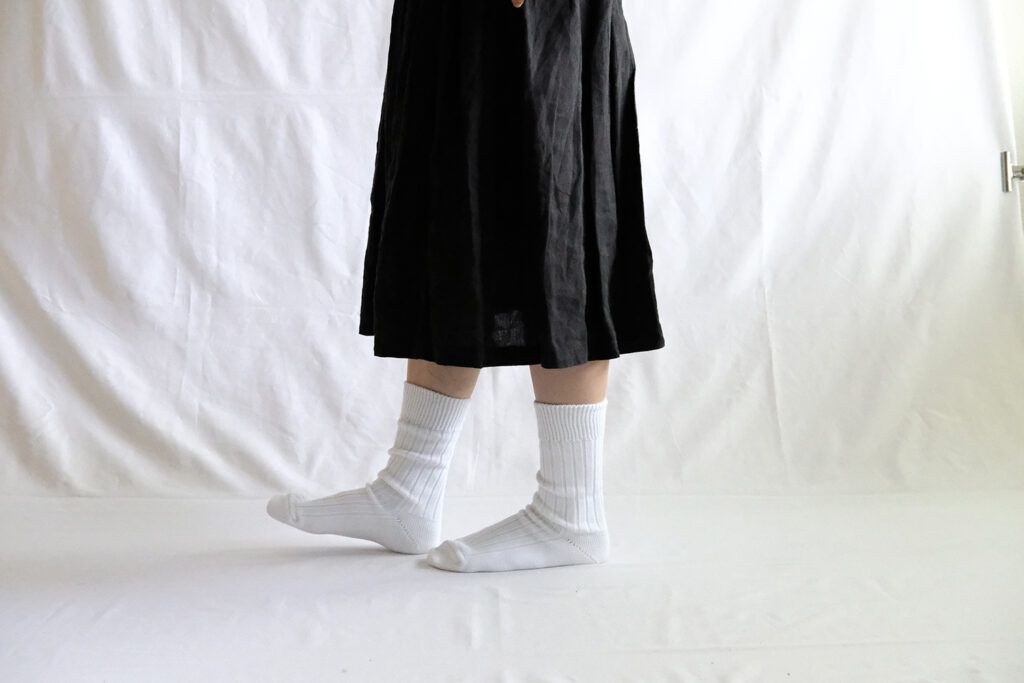 First we tested it on the low gage weaving machine but we were not able to bring out the qualities of the yarn to its fullest, so we tried adding more yarn to a point where it was stuffed into the weave. We also adjusted the elasticity to make sure the sock wasn't too loose fitting. This technique created a thick, bouncy texture of weave like no other; with great elasticity and a comfortable firmness.
Throughout our sock-making years, we especially take pride in our Egyptian Cotton Socks because we were able to bring out all the qualities of the yarn in the sock like no other.
The sock appears to be thick, but once worn, fits snugly to the shape of the foot with its soft bouncy texture acting like a cushion. We had nailed NK's ultimate basic cotton socks!
We sincerely hope that they will provide that extra bit of comfort to make you feel extraordinary throughout your day.