As the seasons get colder, we see jacquard and cable patterned thick, wool socks line store shelves. However these thick socks are usually made from carded wool, a process whereby trimmed wool is brushed to create yarn, resulting in a soft and insulating material that is unfortunately not so durable.
Wool is known to wear easily with continued friction, and common feedback from our customers supported that fact. That was what drove us to create our charming, warm and durable Wool Jacquard Socks.
After some testing we found that the toes and heel of the sock were most prone to friction.
With warmth, softness and durability in mind, we tried a new weave of wool and nylon to create a stronger yarn and tested the new sample by wearing them for 3 months. We were delighted to find that their durability had doubled.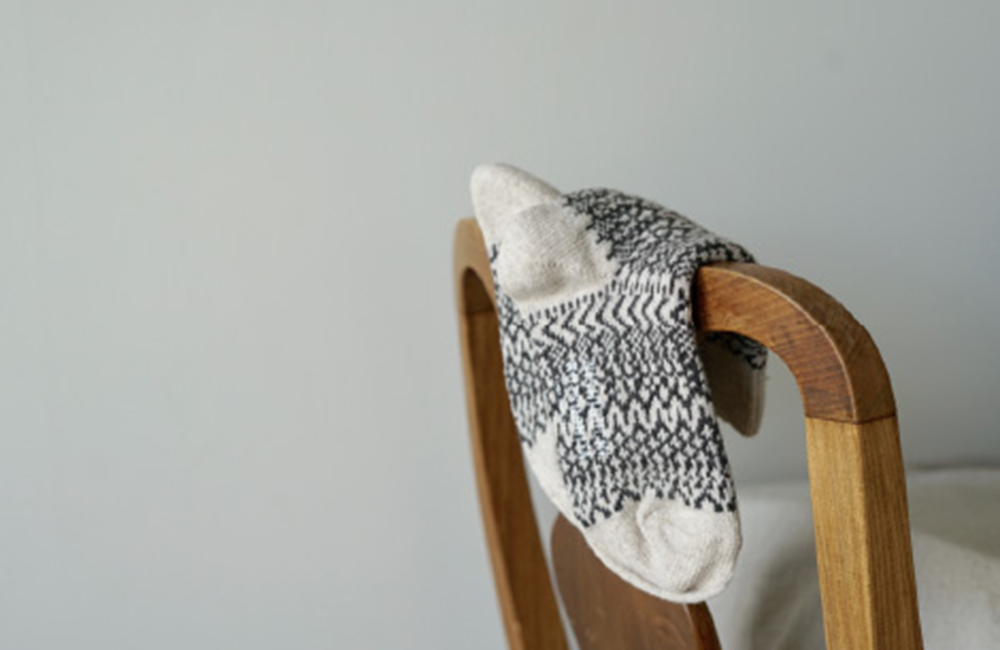 Our strong commitment to satisfying our customers and our ability to think outside of standard manufacturing processes were key to innovating NK's Wool Jacquard Socks, but we were not done.
After some time, we received additional feedback from customers saying the heel of the sock did not fit as intended, causing the upper part of the heel to position above the durable part resulting in faster wear. This was inevitable as wool has a tendency to expand and contract.
We took these factors into calculating size and redesigning the heel, making it more durable and snugly fitting. These improvements again, doubled the durability.
We are always looking for ways to improve our products so that customers can enjoy them longer. We also invite you to follow our tips on how to care for your wool products to make them last even longer.