NK's Recycled Cotton Ribbed Socks have a vintage look and feel that increases with wear.
Jean and boot lovers alike enjoy creating that custom "worn-in" look and feel with continuous wear. We wanted the same concept with these socks.
Unlike the popular soft texture, we aimed for socks with an uneven, rustic feel and utilized yarn that slightly changes in color after washes, to create that vintage look.
The most fitting for this sock was unevenly dyed recycled cotton yarn. We are not talking about cotton recycled from worn garments, by "recycled cotton," we mean 100% virgin cotton; yarn made of fibers that were too short to be spun into regular cotton yarn.
By using yarn spun from shorter fibers, we were able to get that rustic look for socks that pair perfectly with casual denim wear.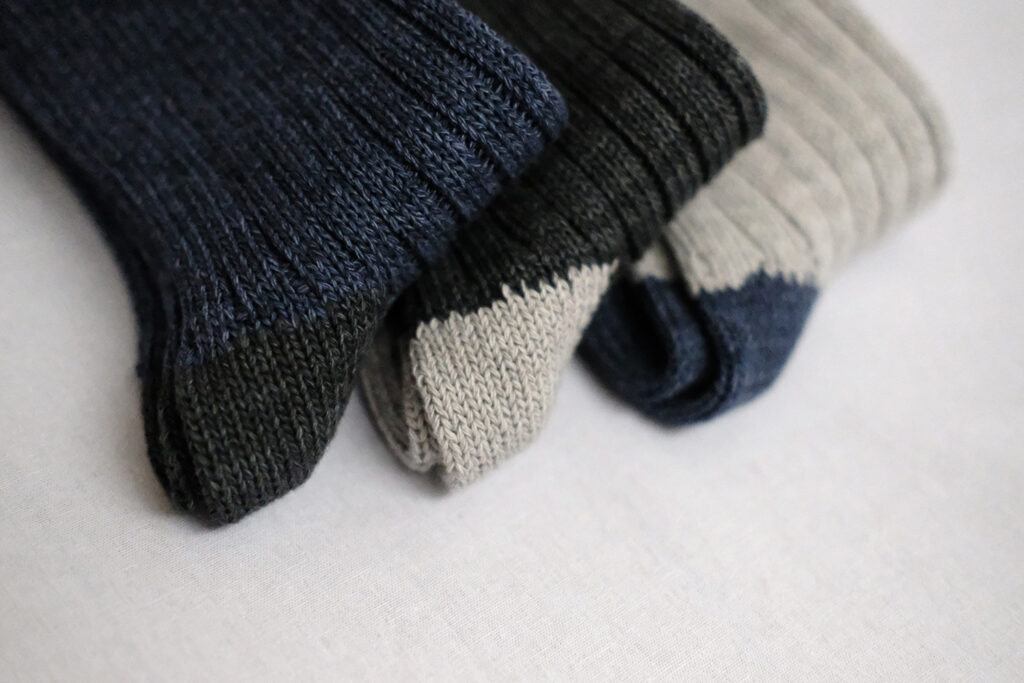 We perfected the look by using a unique dying method where random specks of dye are scattered throughout the material to burst during the steaming process creating an uneven, vintage look.
Lastly, we used the low gage weaving machine to slowly and carefully weave this unique yarn to complete NK's Recycled Cotton Ribbed Socks.
We hope you will love these socks that grow more comfortable and stylish with wear.