With its crisp feel, moisture-wicking properties and cool comfort, linen has become a main player in summer fashion.
NK's Linen Ribbed Socks are made to keep your feet comfortable during the hot summers with its cool texture and comfort.
Linen with it's rough fibers is made from flax plants and is not ideal for sock making. This created challenges with the weave, especially in the heel area. Linen appears to be durable but with little elasticity, the yarn would break and sometimes the weave skipped its course. Our traditional weaving machines came to the rescue as they could be manually adjusted to the tiniest detail giving an advantage over modern technology. Our craftsmen and iron works technicians spent months adjusting and refining the machines to create a smooth weave for NK's Linen Ribbed Socks.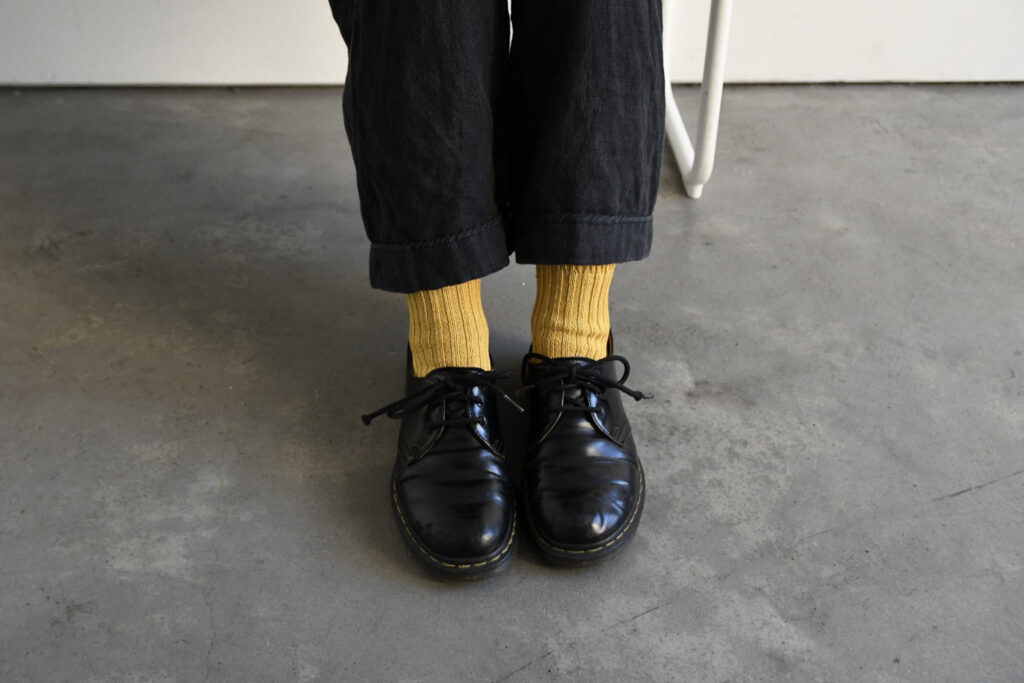 At the time, linen socks were rare and highly priced. Our wish was to make high quality, comfortable summer socks that were reasonably priced so that they could become a basic item in people's lives making their days extraordinary.
Now we are receiving positive feedback from not only women but men saying they have never worn socks like this before.
We hope they will become a staple summer sock and serve as a way to spend your hot summer days in comfort.