STORY
For those who are interested in knowing more about NISHIGUCHI KUTSUSHITA.
SEASONAL COLOR STORIES
When we close our eyes, we can recall a specific scene from the past and along with its familiar ambience, a certain color can be associated with it, leaving a strong imprint in our memory.
What colors were inspired by your hometown or a place you visited?
A unique color linked to that special place unravels a story to tell. We prepared some seasonal color stories to share with you and wish to continue posting more going forward.
Come escape with us to various cities around the world and discover how each seasonal color made its way to NK.
NEWCASTLE, AUSTRALIA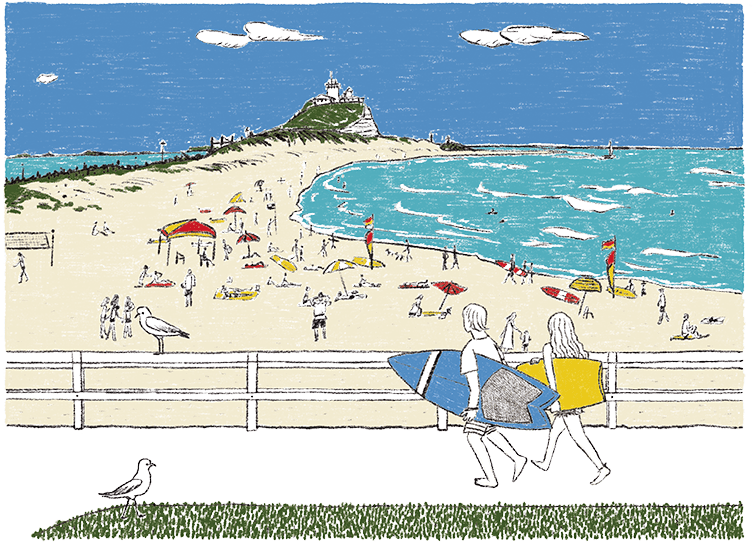 During my time living overseas, my friend Luke invited me to a barbeque in the city of Newcastle which was about two hours from Sydney. The classic architecture was complemented by vast areas of beautiful beaches, giving the city its unique charm.
I was a bit nervous to see so many new faces at the barbecue but everyone was friendly and I quickly blended in. The wine that I enjoyed with the fresh seafood and juicy steaks was delicious, and when I asked about it, I was told it was from Hunter Valley Winery which was closeby. Feeling a pleasant buzz from the wine, I took a walk along Nobby's Beach. Straight ahead was the iconic Nobby's head, a charming lighthouse standing on the cliff of the ocean coast.
At dusk, I closed my eyes and saw the ocean swallow the sun and take its color from blue to red. The sun was setting. I thought of taking a photo but instead decided to enjoy it with my own eyes, because I didn't want to miss a second of it.
How many opportunities will one have to view such a beautiful moment? I felt that I was becoming closer to nature each time I encountered such beautiful scenery.
The next morning, Luke handed me some chocolate milk and a meat pie with a smile. It was a typical Aussie breakfast. I took a bite of the meat pie and a sip of the chocolate milk, my mouth not quite processing the combined sweet and savoury flavours right away. This blend of flavours is not common in Japan, so it was a new sensation for me! I felt that I still had much to discover in life.
CHOCOLATE MILK
Chocolate milk and meat pie was Luke's favourite combo. Some like it sweet and some like it savoury but the flavours combined, take you to a whole new level.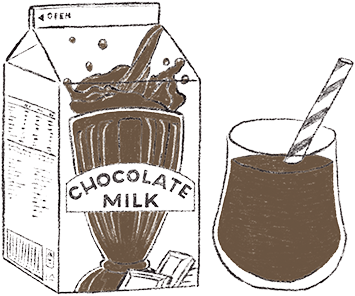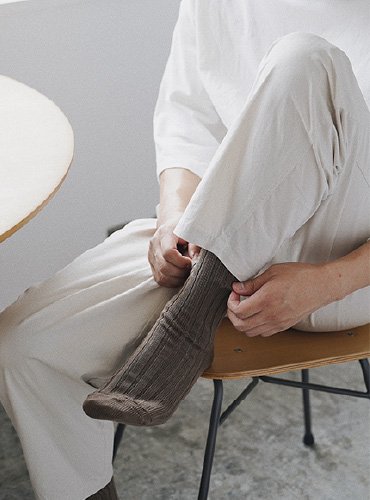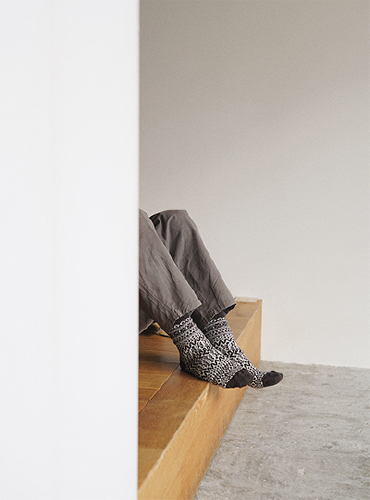 MEAT PIE
The Australian soul food during a drive, at a friend's sleepover, for breakfast, there are many memorable photos of me and my meat pie.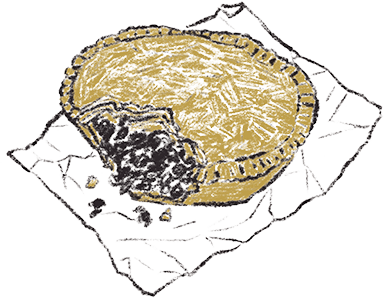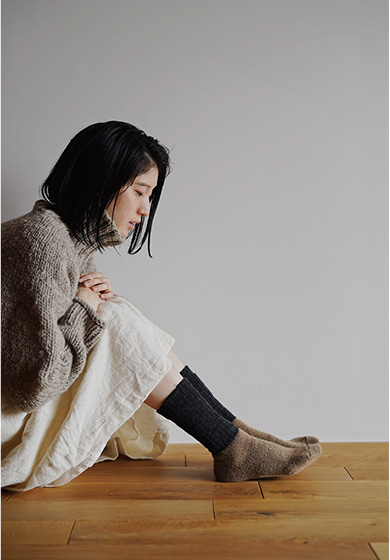 OCEAN BLUE
Does the ocean reflect the blueness of the sky or does the sky reflect the blueness of the ocean? Such poetic thoughts came naturally to me while at Newcastle beach.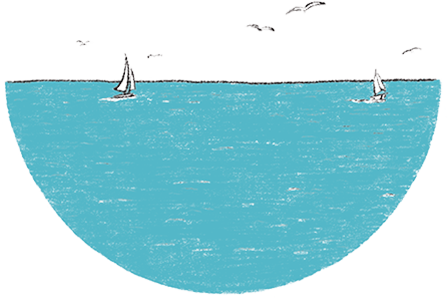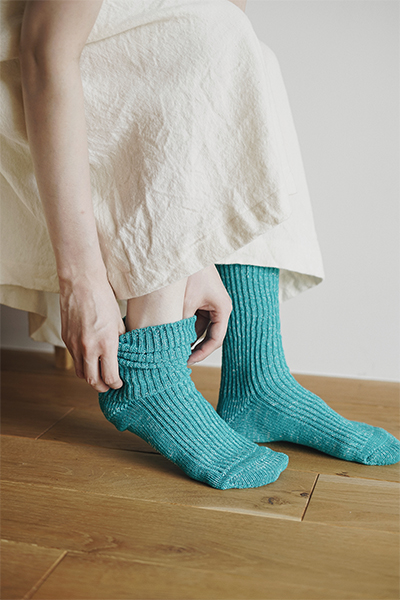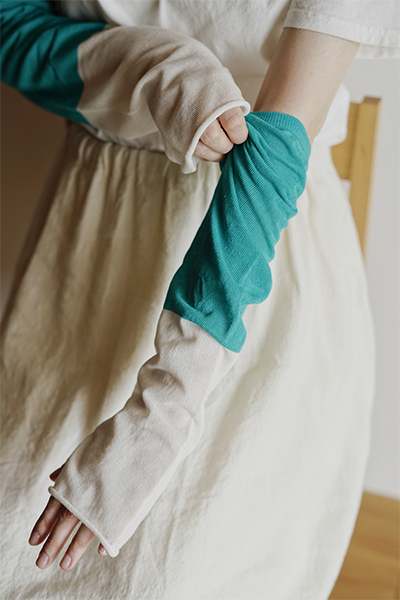 BEER YELLOW
Aside from daytime fun at the ocean, I loved to drink beer at ocean-side patios. Why does the first pint always taste the best?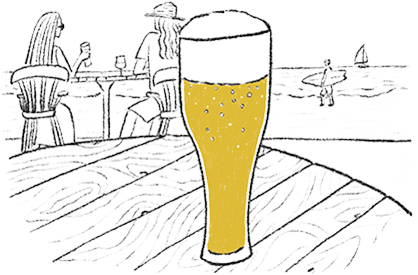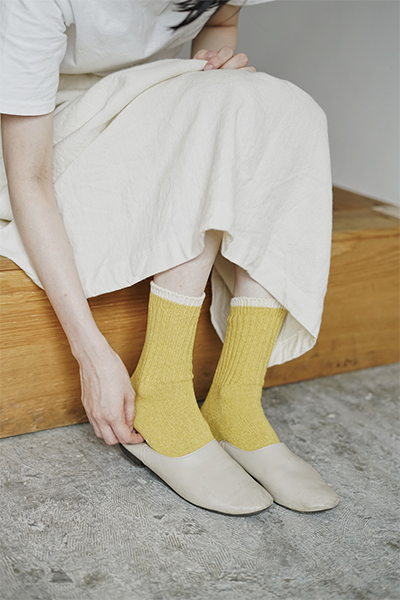 STOCKTON BEACH
I drove around on a 4WD sand buggy through what is known as the largest beach in the southern hemisphere. It was an extremely bumpy ride filled with laughter.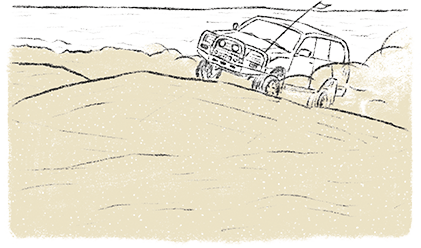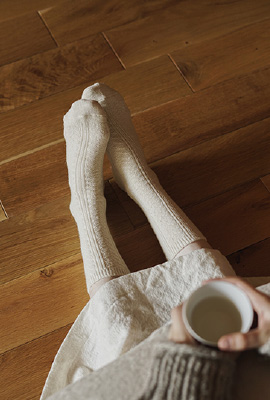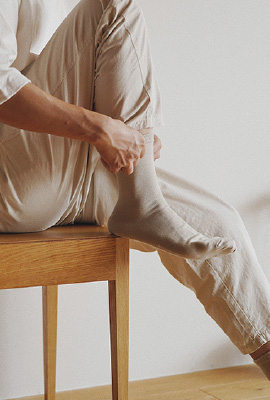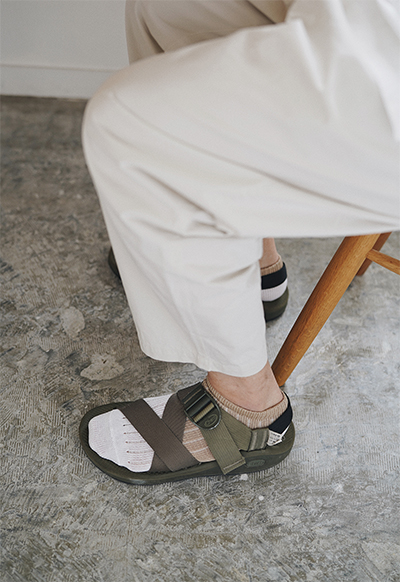 BEACH PLANTS
The seaside plants by the ocean walkway. I enjoyed the lush greenery overflowing with vitality but the tiny yellow flowers were also charming.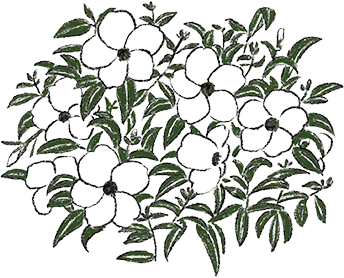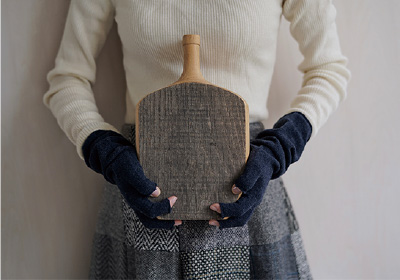 HUNTER VALLEY WINE
Hunter Valley is one of Australia's most famous wineries. Whether it's a well-known winery or a small family-owned one, I was always excited to explore them all.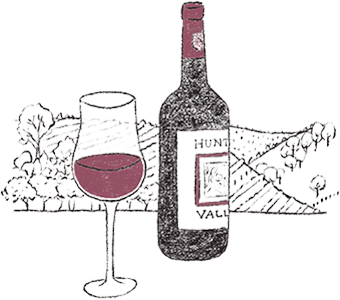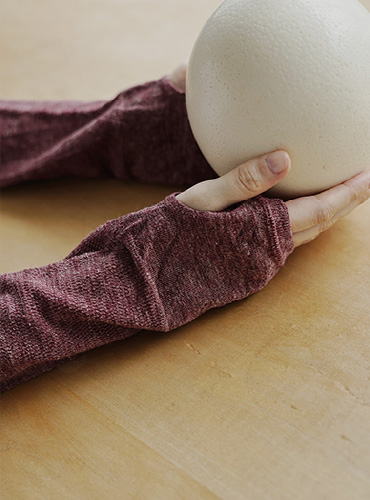 SYGNA BROWN
The MV Sygna which was stranded in 1974 during a typhoon stayed as a landmark at Stockton Beach until it completely sank in 2016. The reddish brown image in the blue ocean is still vivid in my memory.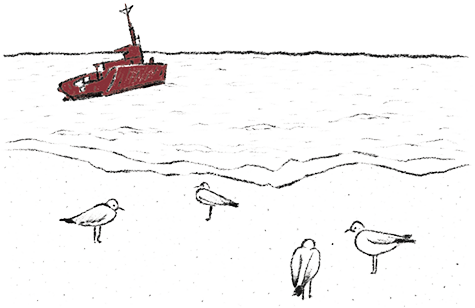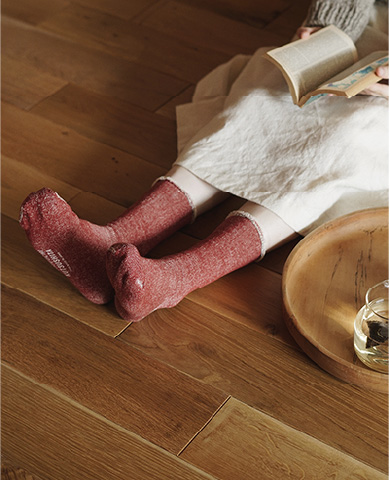 SUNSET RED
The sunset at Nobbys beach casts red on everything. Luke, who is a local, said that there is not a single sunset alike.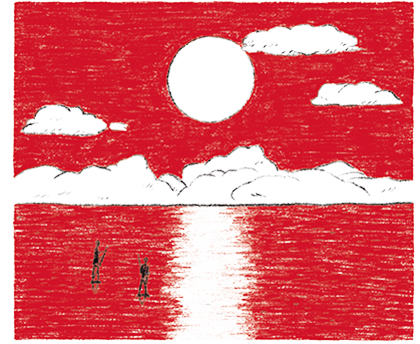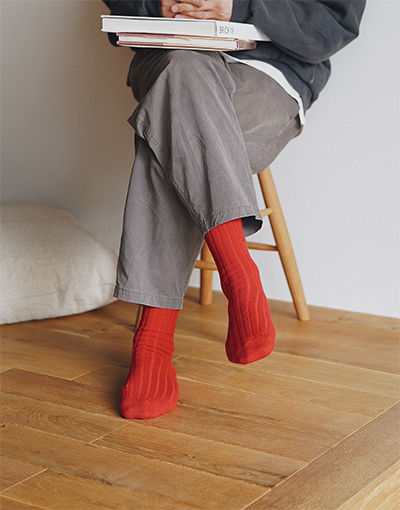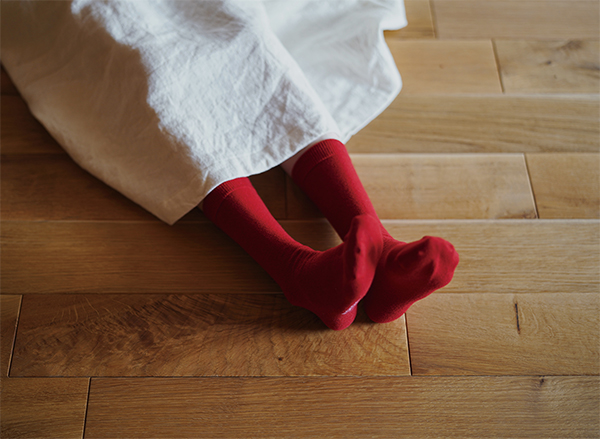 STARRY SKY
I love gazing at the winter sky, especially the starry skies at Nobby's beach. As I lay on the sand and looked up, I realized that the night sky is not just black but sometimes a deep blue, and I fell in love with the night all over again.